about us
At our company, we pride ourselves on our diverse and highly skilled team of professionals. Our team is made up of experts in web development, design, marketing, PR, and SEO, who are all dedicated to providing you with the best possible service.
We believe that our employees should be given the opportunity to grow and learn, which is why we have created a culture that encourages collaboration and creativity. Our team is constantly coming up with new and innovative ways to help your business stand out.
If you're looking for a partner to help you with all of your business needs, look no further. We're here to help, and we would be honored to work with you. Don't wait any longer, contact us today and let us give your business the boost it needs!

our vision
We envision a world where businesses thrive through effective online presence and digital marketing strategies. We strive to stay ahead of the curve, adapting to the ever-changing landscape of the internet and leveraging new algorithms and trends to help our clients succeed.

our mission
Our mission is to provide exceptional web development, design, marketing, and SEO services that empower businesses to achieve their goals. We are committed to delivering innovative solutions tailored to each client's unique needs, ensuring their online presence is optimized for success.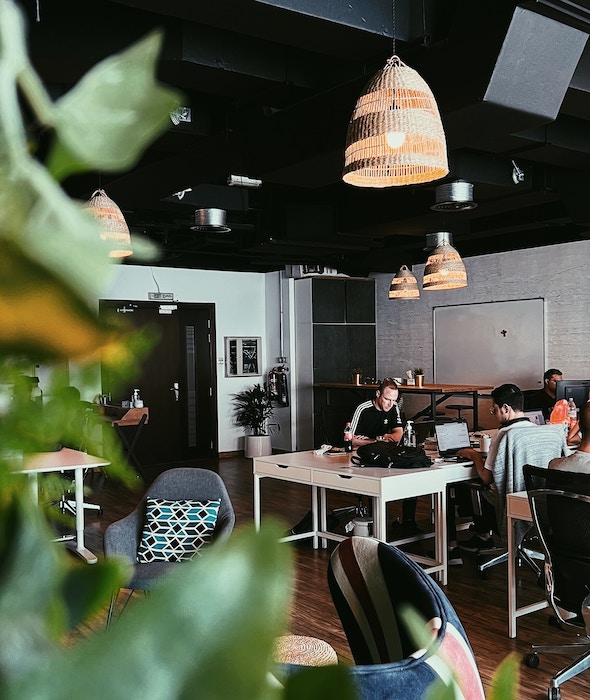 our values
Continuing Education: Just as physicians, architects, and pilots require continuing education, we believe marketers, designers, and developers should too. We are dedicated to staying up-to-date with the latest industry trends and technologies, allowing us to deliver cutting-edge solutions to our clients.
Diversity and Collaboration: Like our team's diversity in cultures, we also embrace diversity in ideas. We value open communication and collaboration, fostering an environment where every team member has a seat at the table. By bringing together different perspectives, we create solutions that truly stand out.
Originality and Results: Our startup is committed to providing original content and campaigns for your company that will bring you positive results and longevity. We combine creativity with data-driven strategies to deliver measurable outcomes and help your business thrive.
Company Culture: Monday to Friday, you can find our leadership and specialists chatting, knowing that we wouldn't be Reboost without our educational and collaborative company culture. We believe in nurturing a positive work environment that fosters growth, learning, and innovation.
Discover how we can help your business grow
We'll get back to you within a day to schedule a quick strategy call. We can also communicate over email if that's easier for you.
Get in touch